Letter From The Editor
What is my purpose? I ask myself this question everyday. Truly. The days I'm feeling down or less creative or when I feel like I'm not doing "enough" are the hardest. We're only here for this one life and I wonder why I'm not doing more with it and think that I'm still searching for my concrete purpose. The days when I'm moving and connecting and sharing, I remember that I'm here for exactly those things. I remind myself that small things, added up, become a big thing. That if I can live my life in truth, doing the best that I can in that moment, then I'm fulfilling my purpose. And, in a more fluid space, each of us has the unique purpose to be ourselves, offering who we are and what we do to the world as a whole. The collaborative effort of each of us fulfills the greater purpose for all of us.
This becomes apparent as you read through the summer issue of Made Of presented by Lady Guns Global, which focuses on purpose. Our first cover lady, interviewed by Jennifer Picht, is Sophia Richards who, at 20 years old, is breathing life into womankind with her magazine, Mythos. She was a gem to photograph, looking confident in her movements, while remaining vulnerable enough to share her insecurities and past experiences in front of the camera. Photographer Seher Sikander generously shared her most recent project with us: a book she created filled with portraits of and words by badass women who discuss what it means to find their Seat At The Table, as a gift for Solange. Yes, that Solange. And we got to speak with a few of those ladies to hear even more about them. Because we can never get enough art in our lives we wanted to bring in Gallery Gurls founder, Jasmin Hernandez, whose Instagram feed and website are exactly the kind of daily inspiration every woman needs. Writer, Chandra Johnson interviewed her insanely talented coworker Tannis Spencer, who has apparently found the key to non-stop idea flow. This filmmaker, photographer, DJ, writer, overall creative is constantly hustling. Jennifer also sat down with the owner of the newly opened, perfectly neon nail salon and spa Wild Oleander, Sandra Hatton, who had much to share on starting her first business. Plus I got to enjoy the thoroughly Instagrammable space while I photographed the tropical interior and the patio. And finally Natalie Fairchild, with her perfect mix of Brooklyn energy and midwest vibes, let us in on some lessons she learned from her life coach about how we can better cultivate, or perhaps just recognize, our purpose, in a short and simple list.
Made Of: Purpose
In This Issue
An Afternoon In Williamsburg With
20-Year-Old, Multi-Hyphenate Sophia Richards
Written by Jennifer Picht | Photography by Raydene Salinas
Tannis Spencer Muses On Filmmaking And What Makes Her Heart Happy
Written by Chandra Johnson | Photography by Raydene Salinas
Inspiration to Find Your Seat At The Table From Women Who Have
Written by The Women At The Table | Photography by Seher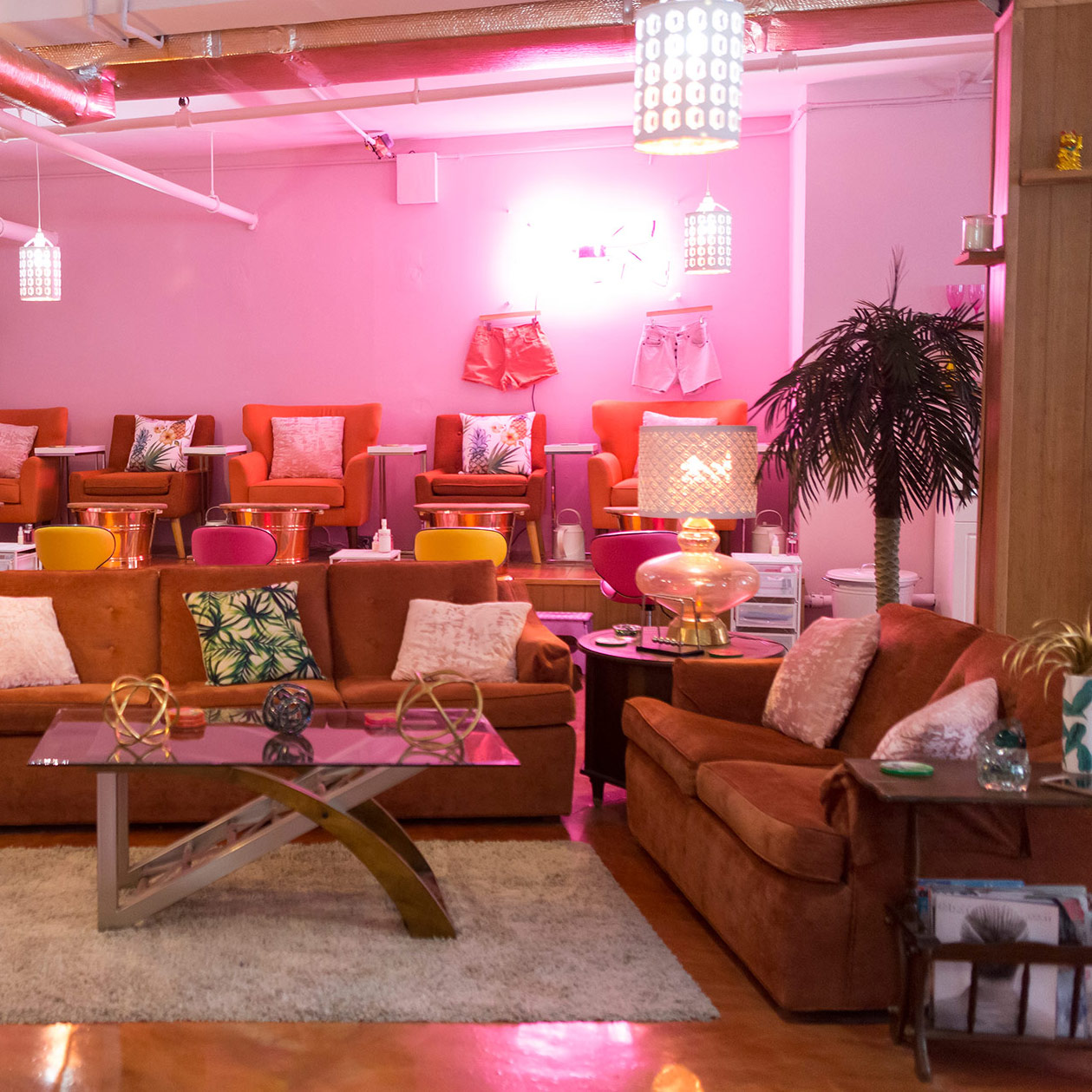 Introducing: Wild Oleander, Bushwick's Newest, Neon-est
Nail Salon And Spa
Written by Jennifer Picht | Photography by Raydene Salinas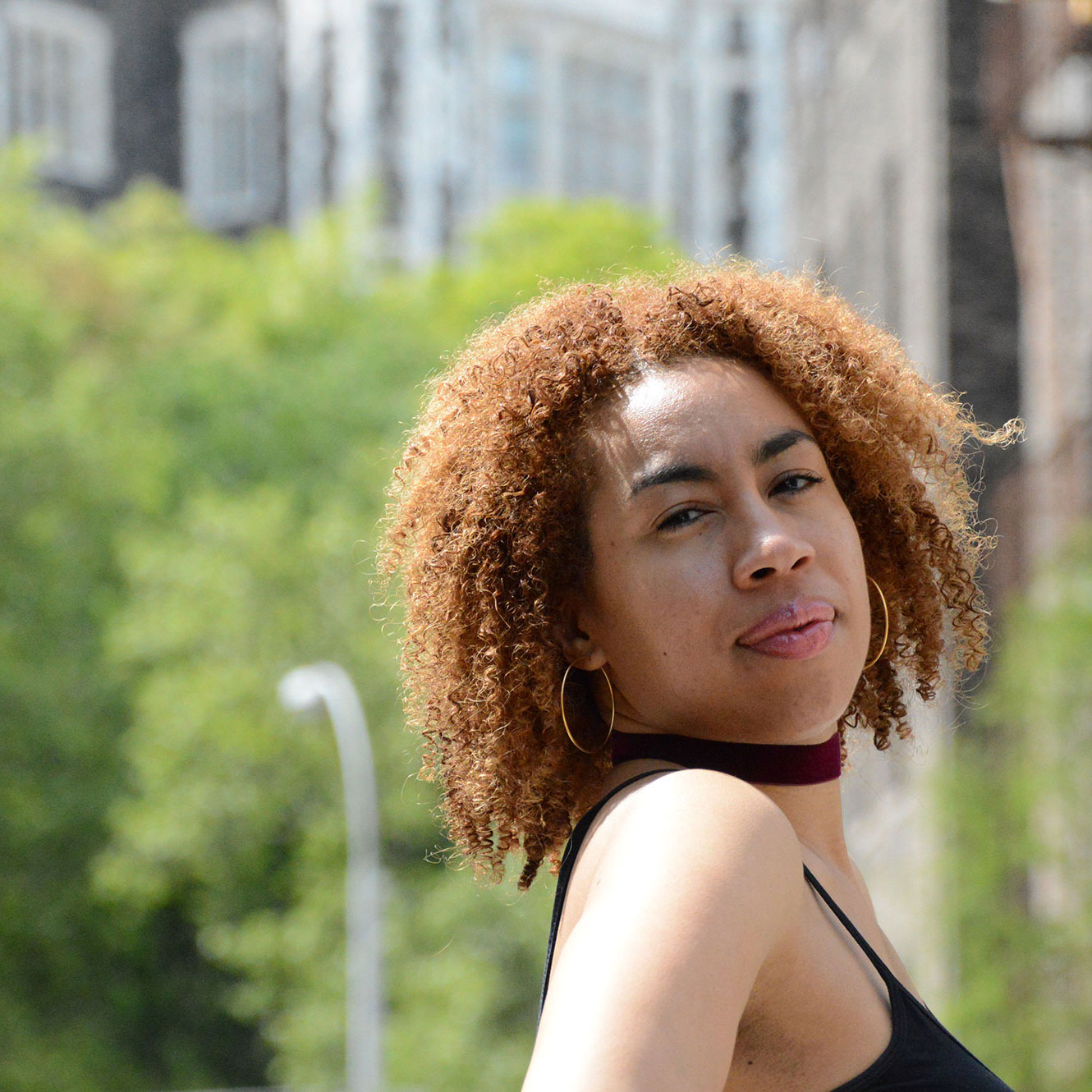 Lady Gun Profile: Gallery Gurls Founder, Jasmin Hernandez
Written by Raydene Salinas | Photography by David Sarmiento
10 Steps To Finding Your Purpose -- What My Life Coach Taught Me
Written by Natalie Fairchild
Contributors + Thanks
We were lucky to have some incredible talent willing to spend their days wandering the streets of New York City for photo shoots, pitching insatiable women to write about, and sharing their stellar content with us to help launch our first issue. Big thanks to this month's writers and photographer -- seen to the right.
This issue quite literally could not have been made without you. Forever grateful.